Sitting on the brow of a hill overlooking the Great Swamp National Wildlife Refuge, the Shrine's main campus encompasses peaceful, beautiful landscaped grounds, several outdoor devotional shrines, including the original Shrine to Saint Joseph that has been on the Shrine property since ,1924. With new walkways completed in 2014, our Stations of the Cross offer a quiet setting for prayer. The Tower of Remembrance garden, a memorial to the tragedy of 9/11/01, is an ideal place to reflect on hope, healing and peace. You are invited to walk the grounds, take in the scenic beauty from the chapel deck or enjoy a picnic. We welcome you and look forward to having you visit us often. Please take a moment to review our facilities and consider the Shrine as a place to host your group, event or pilgrimage.
For reservations, email Christine O'Connor at christine@stshrine.org or call 908-647-0208.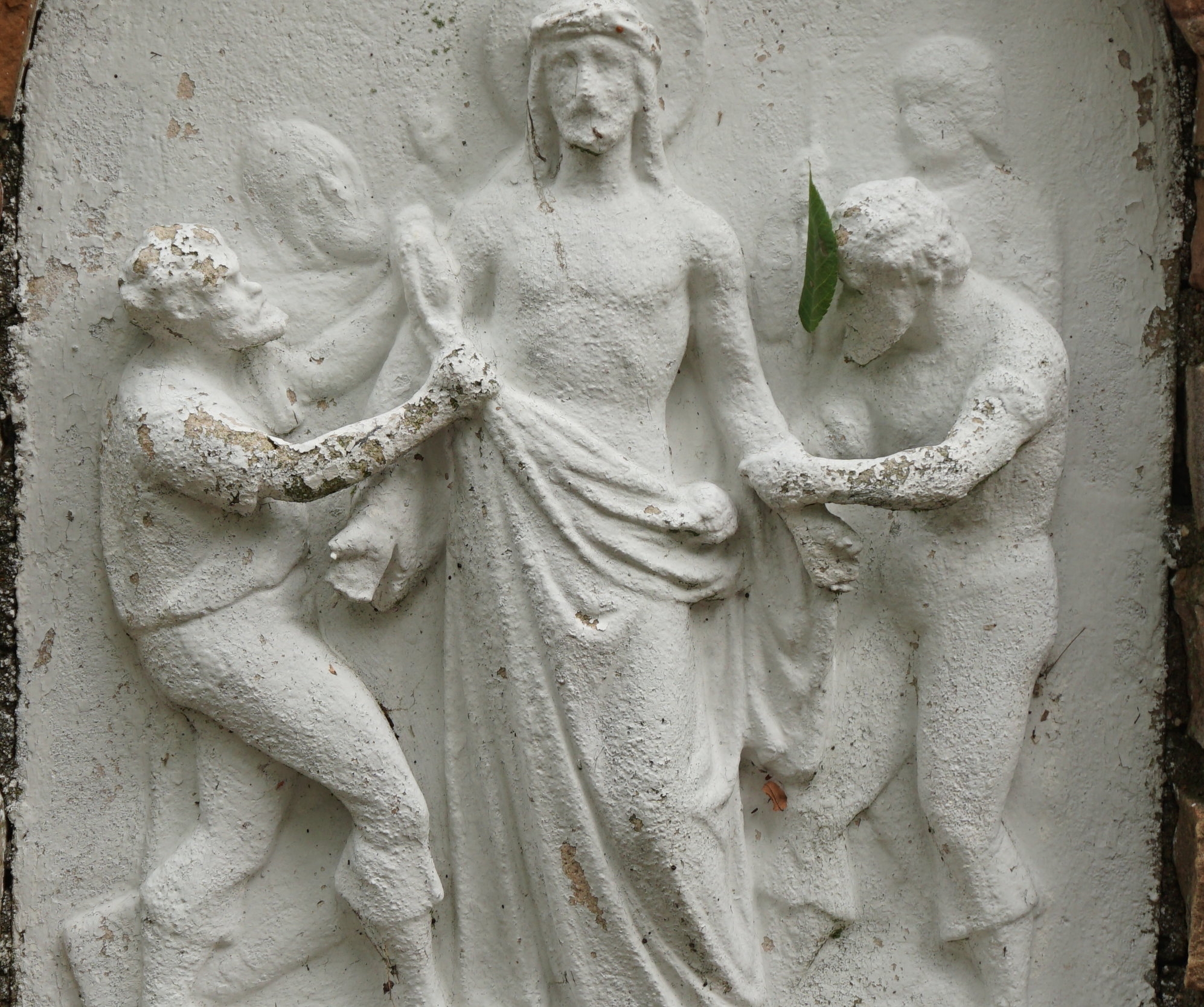 Chapel: beautiful stone Chapel with stained glass and floor to ceiling glass windows with breath taking views, seating capacity of 210.
Auditorium: ideal for large group conferences, retreat days and workshops. The room accommodates approximately 300 people and can be set up in a variety of configurations. This space contains a fully equipped kitchen and handicap accessible rest room.
Hope Room & Faith Room: informal setting used for small group gatherings with maximum seating capacity of 25 people.
Gift Shop/Bookstore: open Monday through Saturday 10am-5pm and Sunday 11am-3pm. Extended hours March thru May and November thru December open until 5pm on Sundays and 7pm on Thursdays. The phone number is 908-647-2766.
Outdoor Stations of the Cross: situated next to the Residence, the Stations are beautifully situated on the hill overlooking Long Hill Road.
Tower of Remembrance: sitting just to the left of the Chapel, the Tower was built shortly after the tragedy of 9/11.
Residence
Retreat Room: space for medium size conferences, retreat days and workshops. Accommodating approximately 50 people. The room has its own rest rooms and separate entrance and can be arranged in a variety of configurations. This room is our top spot for Days of Renewal.
Dining Room: this lovely space accommodates 40 people. This space is the main dining area for retreat groups and those on private retreat.
Parlor: used daily for the Sacrament of Reconciliation and can be used for a small intimate meeting space with maximum seating capacity of 8 people
Trinity House
Trinity House, formerly Saint Joseph Villa, has been a ministry site of the Missionary Servants since the early 1920's. Less than 5 minutes from the main Campus, Trinity House offers overnight accommodations for up to 23 people . The historic central part of the house, combined with the later addition of bedrooms, large chapel, dining room and outdoor deck, sits on 5 acres and offers a comfortable, homey atmosphere. On the edge of the Great Swamp National Wildlife Refuge, opportunities for hiking, biking and nature trails are just minutes away. Hospitality Services and meal plans are flexible. Program staff are available (on a limited basis) to meet the specific needs of your group.
This multi-level home includes 14 bedrooms, 6 full baths and 1 half bath. There is a fully equipped kitchen, dining room, parlor, living room, meeting room and Chapel space. The large deck off the back of the house is a perfect spot to sit and enjoy nature. The private driveways provide for off street parking. This charming turn of the century house has been lovingly maintained by the Missionary Servants over the years however there is no way it can meet all the needs of the handicap of today. Please call to ask about accommodations to meet your specific needs.
The capacity of single private rooms is 14. The capacity of single semi-private rooms is 23. Bathrooms are in the hallway and shared by no more than three rooms. The house can be rented by the weekend, by the night or by the day. We ask for a minimum of eight overnight guests.